Deleted character
This is an old character & has been deleted.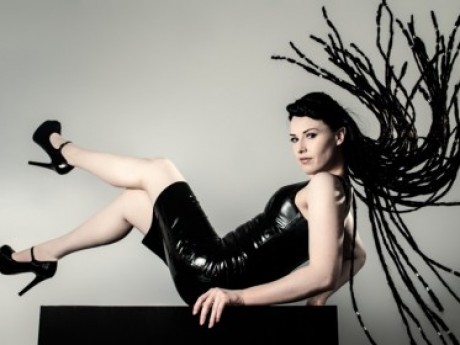 Summary: Not what you expect but there again what can you expect from a modelling G.E.L.F?
Evelina Stone (Away)
Gender: Female
Age: 24
Group: Navigation Dept & Pilots
Game: Blue Dwarf
Species
Modelling G.E.L.F
Job
Navigation Officer (Ensign) and Part-time Punch Bag
Girlfriend of Jaxx
Physical Appearance
6' tall but that depends on what shoes she's wearing with a full head of black dreadlocks and blue eyes with yellow flecks. She tends to wear black but on odd occasions she will wear other colors. She is very attractive and looks great in most anything.
Personality and Interests
Recently developed bad luck when in a crisis and is noted for her black black silky dreadlocks hair, fashion sense, and her knack for getting into danger, hence the nickname "Danger Prone Eve".
Quiet until she knows you well, were you wish she was still quiet. Kind and helpful, she will sometimes know what to say. Her interests are reading, watching t.v (some people think she watches to much which is why she is a bit... strange.) She likes to go for walks but regularly gets lost whilst meandering through the corridors. Lately she spends a lot of time with her friends the Rowdy Girls and Jaxx. She also enjoys movie night marathons with him.
History
Scrapbook
http://role-play.wikia.com/wiki/Evelina_Stone
Originally designed as a modelling G.E.L.F, she was 'disposed' of when she started to show flaws and to have independent thoughts. As a G.E.L.F they weren't designed with much brain. She always fell over air, feet or other objects which were avoidable. She latter earned the name "Danger-prone Eve" due to a few mishaps. After escaping being disposed of she decided to be educated and take a course on navigation, after passing she signed up to Blue Dwarf. It took a while fore her to fit in with the crew and shortly afterwards she accidentally got locked in a stasis tube for over 3 million years.
After waking up from stasis and meeting up with the crew on the planet Fernandos, Evelina befriended the shark man GELF named Jaxx. After several adventures and many close calls she has developed strong feeling for him but has been afraid to tell him in person. Due to her issues with abandonment and dating some real losers, Evelina is afraid Jaxx might loose interest once she gives in to him. However after seeing how far he would go to make her stop crying she can't imagine life without the loyal idiot.
The crew took a Time Jump mission to rescue Cassandra Jones in Regency England during the year 1794 to rescue Cassandra Jones from Brittney only to find they are trapped in 1794 and many of the locals are now possessed by alien spider parasites. After another Time Jump to 2013, in Las Vegas, Nevada -The crew managed to help rescue Cassandra Jones from year the 1794. Now after using the time jump they found themselves in Las Vegas in the year 2013. Evelina and Jaxx (still in a Skutter body) get married at Vegas in 2013 during a wild intoxicated night. They are joined by Alex, Artemis, Boyd, Jacky, Chuck Liddell, a gator (won in an illegal cage match event by Jaxx) an Elvis Minister and lot of cross dressing party goers from Club Sin City. Unfortunately the wedding couple have yet to relax due to the chaos the crew usually brings with them.
After the death of Brittany she is adjusting to new reality where she found her long time dead friends the Rowdy Girls. She no longer married to Jaxx but is still in a intimate relationship with him despite his alter ego.
Recently developed bad luck when in a crisis and is noted for her black black silky dreadlocks hair, fashion sense, and her knack for getting into danger, hence the nickname "Danger Prone Eve".
Favourite Sayings
Jaxx Behave!
NOT HAPPENING BIF!
Not all who wander are lost, but in my case I most likely am.
Let's accessorize!
---
This character is not owned by anyone. You can adopt them if you become a member of this game.
Character questions
Recent Activity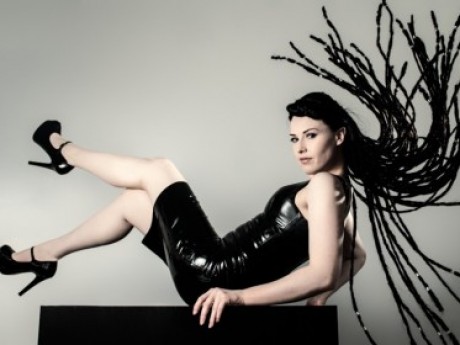 Mentioned in the post
Raided
Aug 4, 2015, 12:35pm
Updated character profile
Aug 19, 2014, 4:59pm
Updated character profile
Jun 13, 2014, 10:53pm
Updated character profile
Jun 13, 2014, 10:49pm
Updated character profile
Mar 14, 2014, 5:23pm
Updated character profile
Mar 13, 2014, 1:27pm
Updated character profile
Mar 13, 2014, 1:24pm
Updated character profile
Mar 2, 2014, 7:43pm
Updated character profile
Jan 13, 2014, 12:59pm
Updated character profile
Dec 11, 2013, 6:27pm
Updated character profile
Dec 11, 2013, 6:25pm
Updated character profile
Nov 30, 2013, 1:05pm
Updated character profile
Nov 29, 2013, 3:36pm
Updated character profile
Nov 14, 2013, 6:12pm
Updated character profile
Oct 29, 2013, 10:34pm
Updated character profile
Oct 15, 2013, 5:38pm
Updated character profile
Oct 15, 2013, 5:37pm
Updated character profile
Oct 15, 2013, 5:36pm
Updated character profile
Oct 9, 2013, 5:57am
Updated character profile
Sep 29, 2013, 6:51pm
Updated character profile
Sep 29, 2013, 6:50pm
Updated character profile
Sep 28, 2013, 10:50pm
Updated character profile
Sep 28, 2013, 10:49pm
Updated character profile
Sep 28, 2013, 10:19pm
Updated character profile
Sep 28, 2013, 8:46pm
Updated character profile
Sep 28, 2013, 8:45pm
Updated character profile
Sep 25, 2013, 11:30pm
Updated character profile
Sep 24, 2013, 7:22pm
Updated character profile
Sep 24, 2013, 6:39pm
Updated character profile
May 8, 2013, 1:59pm