Deleted character
This is an old character & has been deleted.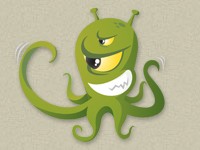 Summary: She is a serious (at times) reserved scientist with a depressing past she does well to forget.
Dr Arien J Velera
Owned by:
CyberVirus
Gender: Female
Age: 29
Group: Scientists
Game: Blue Dwarf
Species
Human, Jovian. Also a cyborg
Job
She is an astro-biologist assigned to the Blue Dwarf. She helps the crew with planets and any life on them. She is also familiar with the evolution of life.
Physical Appearance
She is very pale with fair black hair. 1.80 m (5' 11 ''). She usually wears a shirt and formal trousers under her lab coat when working. Her skin has been replaced with synthetic skin due to an accident when she was young, and only an expert with a keen eye can discern the difference.
She has two cybernetic legs and two cybernetic arms that are also covered by synthe-skin and two blue cybernetic eyes.
Personality and Interests
She is very invested in her work so usually doesn't have time for and hobbies or many other interests. But when she does have time she likes to do interesting chemical experiments with any spare chemicals available.
Around most people she tries to mask her emotions and can be hard to read. But when she is particularly exited, angry or happy she lets her emotions show.
She has a vast knowledge of life on different planets.
She is an avid reader and enjoys a whole range of genres.
She posses knowledge of astro-physics, biology and chemistry all part of her specific field.
She is a lesbian.
History
She grew up on a large space station orbiting Jupiter, it contained over 2000 people. The majority of the residence were serving people and their wealthy employers. She was tutored on the space station until the age of 16 where her parents (begrudgingly and unwilling to lose her) arranged for her to go the best College and University on Mars. Unfortunately on the day she was due to leave there was a massive system overload. The space station was destroyed in a fiery explosion. Arien (in an airlock at the time) was the only survivor. Most of her skin was burnt away and she lost all of her limbs an eyes. Her transport ship was nearby enough to rescue her and rush her to the Europa Expert Medical Center
After her recovery she decided to go on to Mars University working hard so as to put her past behind her. She completed her A-levels and went on to spend 8 years working towards her P.h.D in astro-biology.
After that she spent two years in a facility orbiting Saturn before gladly accepting a more adventurous job on the Blue Dwarf.
Favourite Sayings
"The burn of Science can scar the untrained."
---
This character is owned by: CyberVirus
Character questions
Recent Activity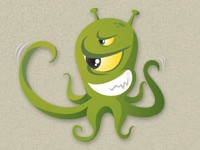 Updated character profile
Nov 25, 2014, 8:34am
Mentioned in the post
Arien
Nov 25, 2014, 6:57am
Mentioned in the post
Chaps
Nov 11, 2014, 4:55pm
Mentioned in the post
Assless
Nov 7, 2014, 2:48pm
Mentioned in the post
Horde
Nov 4, 2014, 2:40pm
Updated character profile
Aug 10, 2014, 6:42pm
Updated character profile
Aug 8, 2014, 9:16pm