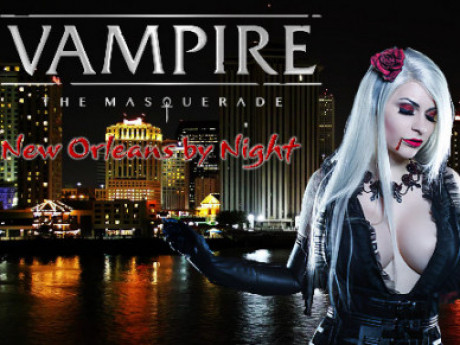 Description
This game takes place in New Orleans in present time. Create a vampire and choose whether they support the Camarilla (prefer to hide from humanity and blend in), Sabbat (want to conquer the world) or Independent Clans (do what they want either way). Each side comes with a price and all the characters will have to deal with enemies from all sides. Using their special clan powers, (please don't go overboard with the powers. Vampire should be less than 150 years old and not over powered.) they are able to stay alive and safe. This game does deal with politics on all three sides and the competition for being the Prince of the City is intense as your friends might betray you one day for a better position.
References:
https://io9.gizmodo.com/all-13-vampire-clans-from-the-em-vampire-the-masquera-1622282920
https://vtmb.fandom.com/wiki/Clan
https://en.wikipedia.org/wiki/Vampire:_The_Masquerade
https://unleashthegamer.com/vampire-the-masquerade-clan-quiz/#gref
---
Latest story summary:
The investigation into the kidnapping of the childe of the Prince continues. The investigation into the Butcher and the cult continues. Meanwhile, the werewolves still have free access to the city.
Posted by: Cindy on Jan 14, 2023, 3:31pm
---
Story Posts
The Challenge
Jan 14, 2023, 10:52pm by Cindy
"Quinn, my dear Childe, come out, come out." Cora beckoned loudly towards the house that the Brujah Primogen called home. "What do you want?" Quinn had known the voice even bef ...
Showing 4 out of 112 posts
---
Post Summary
---