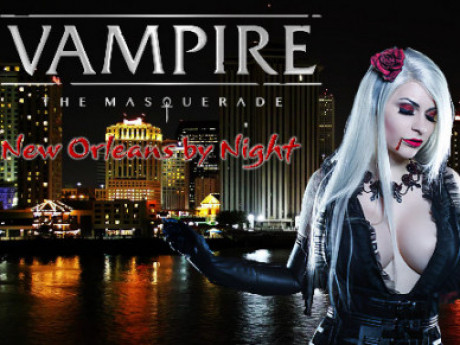 Description
This game takes place in New Orleans in present time. Create a vampire and choose whether they support the Camarilla (prefer to hide from humanity and blend in), Sabbat (want to conquer the world) or Independent Clans (do what they want either way). Each side comes with a price and all the characters will have to deal with enemies from all sides. Using their special clan powers, (please don't go overboard with the powers. Vampire should be less than 150 years old and not over powered.) they are able to stay alive and safe. This game does deal with politics on all three sides and the competition for being the Prince of the City is intense as your friends might betray you one day for a better position.
References:
https://io9.gizmodo.com/all-13-vampire-clans-from-the-em-vampire-the-masquera-1622282920
https://vtmb.fandom.com/wiki/Clan
https://en.wikipedia.org/wiki/Vampire:_The_Masquerade
https://unleashthegamer.com/vampire-the-masquerade-clan-quiz/#gref
---
Story Posts
Talking to Ghosts
Apr 5, 2023, 7:44pm by Cindy
JP with Redsword, LaserSexPanther and Cindy Before ascending the steps Jai turned back to Ryker, giving him a short list of orders through hand signs. Ryker nodded and confirmed he und ...
Showing 4 out of 120 posts
---
Post Summary
---