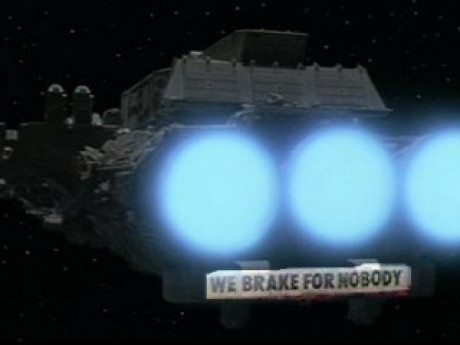 Description
In the year 2300 Earth was running out of resources due to wasteful humans. Granted Earth had made many advances in technology, science, recycling, however the pollution levels became irreversible for humanity. To save humanity several mining/exploration ships were created to colonize other worlds and set up transport beacons to contact each other. Among the ships was the SS Paragon which had a large crew consisting of officers, enlisted personnel, scientists, engineers, entertainers and civilians to populate the new colonies. The ship also carried DNA banks to help grow more people to add to the population.
Sadly finding qualified personnel was hard work so many corners were cut on the ship building and crew so this led to more issues. After leaving earth the SS Paradox ran into issues navigating through the asteroid belt which led to some damage causing a radiation leak. Since most of the crew was on duty that day, only the crew who made it to a stasis chamber managed to survive. However the ones who survived by chance seemed to be the least qualified life forms to carry on the mission. Now the human and non human life forms must survive and try to carry on the mission of finding a home to start over on despite their lack of qualifications. To make it worse a million years passed by so the ship till the radiation was flushed out, so the AI and technology onboard is in bad condition and in need of a lot of repairs. Now the ship is a million years away from Earth in uncharted territory.
Make a character that has a big flaw that is forced to get along with the dysfunctional crew. This is a fun comedic game with messed up characters and not an uber hero game. Please choose from the following life forms.

Human: Typical human with some skills and intelligence.
Holograms: A Holographic version of a deceased Human including their personality. To make a dead person into a hologram, one simply downloads their personality data into the Light Bug Hologram device and turn it on. The hovering Light Bug creates a hologram form of the dead person with their recorded personality from the ship logs. They can be switched out as long as the ship's record of that person exists. However they can not eat or touch things since they are in a ghostly form.
Anthromorph: Human and animal lifeform. Made by accident or by humans in a lab to serve a purpose. Be it an attempt at a super soldier, entertainer, love partner or accident, these are similar to humans, but carry the animal behavior as well. Examples: (Mogs or Man Dog/Wogs or Women Dogs are loyal and pack friendly. Have animal senses.) (Toms or Man Cat/Mollys or Women Cats are vain, solitary, greedy, wild and moody. Have animal senses.) (MACOs are violent lab grown man sharks and blood thirsty super soldiers. Have fish senses.) (Iggys or Man lizards/Lizzys or Women lizards are quiet, bug eyed, mentally slow, Rasta types that climb walls and can camouflaged. Have reptile senses.)
Droids: Robots made to serve a purpose such as entertainment, servants, love partners or repairs. However due to being online for a million years they have issues.
AI: Artificial Intelligence life form. This is the core of the ships intelligence. However after a million years it is dire need of major repairs.
---
Story Posts
Progress
Jul 30, 2023, 2:42pm by Jaxx
The crew continued to make a lot of repairs on the SS Paradox while mining the asteroid belt. Barf was actually making a lot of progress repairing and building the maintenance drones. By s ...
Showing 4 out of 22 posts
---
Post Summary
| | Jan | Feb | Mar | Apr | May | Jun | Jul | Aug | Sep | Oct | Nov | Dec |
| --- | --- | --- | --- | --- | --- | --- | --- | --- | --- | --- | --- | --- |
| 2021 | | | | | | | | | | | 5 | 13 |
| 2022 | 1 | | | | 1 | | | | | | | |
| 2023 | | | | | 1 | | 1 | | | | | |
---