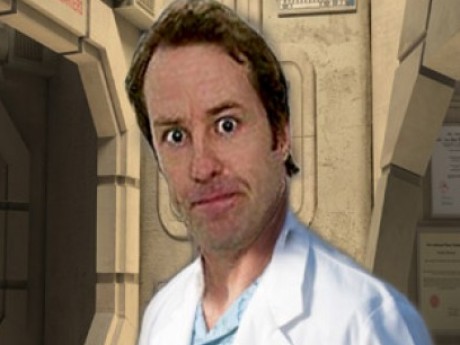 Summary: The Dwarf's resident bumbling scientist.
Fergus O'Malley
Gender: Male
Age: 43
Group: Scientists
Game: Blue Dwarf
Species
Human
Job
Science Officer in charge of anomalous materials and experimental technologies.
Physical Appearance
O'Malley is an unassuming-looking Irishman.
Personality and Interests
O'Malley is a bit eccentric and prone to drift off into thought when he's got an idea for an experiment.
He lives for science and spends most of his time in his lab conducting bizarre experiments with/on his assistant, Pickman.
History
Born in Ireland, not much is really known about O'Malley's background. Even his credentials are dubious at best, as the various doctorates come from unorthodox universities throughout the solar system, and some appear to be fakes.
He was originally the chief science officer on board a deep space mining ship, the JMC Nielsen, where he was nearly stripped of his license after a mishap involving a sentient purple tentacle.
It is believed that he met Pickman whilst working as a science teacher at a community college on Mimas. Though some of the faculty believe he actually created Pickman as a sort of homunculus to do his bidding.
After being given "early retirement" in the wake of the campus burning down in a mishap that may or may not have involved zombies, O'Malley and Pickman signed up to join the crew of the Blue Dwarf.
Favourite Sayings
"Thank god for that."
---
This character is not owned by anyone. You can adopt them if you become a member of this game.
Character questions
Recent Activity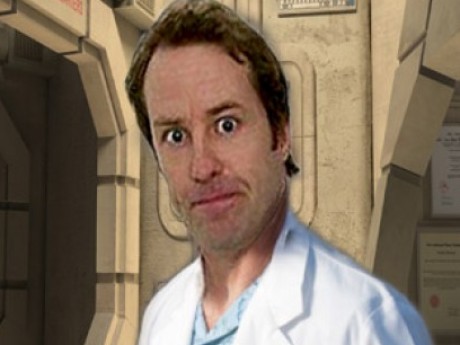 Mentioned in the post
Ideas
Sep 8, 2018, 7:19pm
Updated character profile
Dec 21, 2017, 9:15am
Updated character profile
Dec 14, 2017, 3:41pm