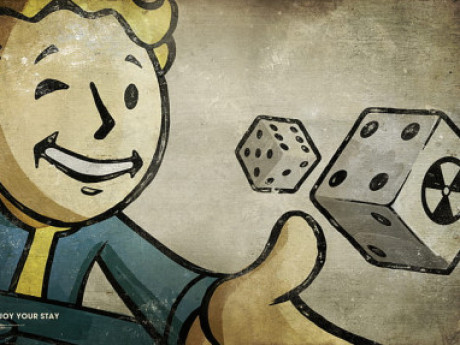 Description
What if the Courier's luck ran out that fateful night in the Goodsprings cemetery? Who would change the fate of the Mojave in their stead? That's where you come in. Create characters to explore the Mojave, makes friends, create enemies, and have fun because war never changes.
Rules
1.This is a MATURE game, which means mature themes will be in it. If you are worried about judgment, just add NSFW in the title so people will know what to expect. Thanks.
2. No overpowered characters, you're going to able to down 50 hits of psycho to fist a deathclaw. You're an average wastelander.
3. You can play as named characters from the game but not as major ones. (House, Ceaser, Benny ect.)
4. Be respectful of other Player characters.
5. Be mindful of the Fallout lore.
6. Have fun.
---
Story Posts
Tired of Being Alone, Sir!
Sep 29, 2023, 4:54pm by DancingPenguin
Annie did not understand what the man was doing by going down an alleyway, but she chooses to follow. If he tries anything, she will just throw a bomb at him and bolt. It's what she's good a ...
Showing 4 out of 12 posts
---
Post Summary
We're only able to show post summaries on games with 20 or more posts.
---