Summary: Friendly, Outgoing, Musically Inclined Film Maker
Kyle Michael Foster
Owned by:
Cindy
Gender: Male
Age: 16
Group: Sophomore Students
Game: My So Called Life
Nationality
American
Titles/Job/Skills
Student
Rich Kid/Scholoarships Student
Rich Kid
Physical Appearance
Kyle is about 6" tall with a slender but nice build. He had dark brunette hair and dark brown eyes. His favorite piece of clothing is his black leather jacket.
Personality and interests
Kyle's outgoing and friendly towards, almost, anyone. He makes friends easily and is the kind of guy who will be there for others. He can't stand bullies or snobs. He comes from money but very few people make that connection as he doesn't act like a typical rich kid.
Girls do tend to flirt with him but he lets them know, nicely, he's not interested.
Kyle is openly gay. He is very much an activist when it comes to gay rights but without being in people's face about it nor is it all he talks about. He doesn't want to hide his true self but he does understand that not everyone is where he is so he never pressures anyone.
His interests are music and film making. He really feels a little like he should have been around in the '80s for the decade of the start of music videos.
History
Kyle grew up in Los Angeles, Ca for most of his life. His father's a record producer for a large record company. His mother was a musician, a cello player, with the LA Symphony Orchestra.
Kyle developed an interest in music from a young age. His parents encouraged his interests and let him have lessons in piano, guitar, violin, and drums. He also took voice lessons.
His father introduced him to some names in the industry, including some of the people behind some iconic music videos and Kyle, age 10, at the time talked for hours to them. He found an interest in making music videos.
When Kyle was 11 he noticed some of the boys in his class were developing more than a passing interest in girls. By the time middle school came, he was certain he was far more interested in boys. And at the age of 12, he came out to his parents who were not only supportive but not particularly surprised, either.
Another thing happened when Kyle was 12, his mother was diagnosed with an inoperable brain tumor. She went for treatment but there was little that could be done and she passed soon after Kyle turned 13.
When Kyle was 14, he had a date with a boy from his school, it turned out the boy had set him up to find out if he was really gay and to turn on him the next day. Kyle was bullied relentlessly by some of the kids and for a while lived with it. However, one day he was coming home from school and was circled and attacked by several kids from his school.
While his attackers got in trouble for what they had done, Kyle no longer felt safe in that school. His dad agreed to let him attend a boarding school someplace. Kyle found and chose Sakura.
Favourite Sayings
"That's a rap."
"Cool."
---
This character is owned by: Cindy
Character questions
Recent Activity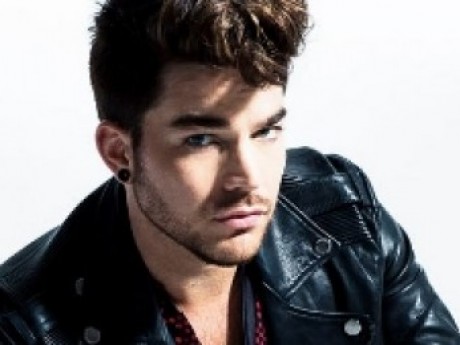 Mentioned in the post
A Tour
Jan 13, 2023, 7:10am
Updated character profile
Aug 11, 2020, 5:53pm
Updated character profile
Aug 11, 2020, 5:53pm