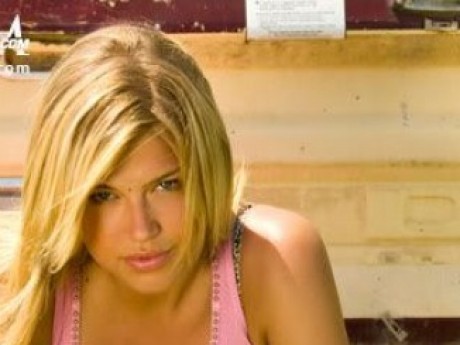 Summary: Talented, troubled, trouble-maker
Melissa Morrison
Owned by:
Cindy
Gender: Female
Age: 15
Group: Freshman Students
Game: My So Called Life
Nationality
American (Seattle)
Titles/Job/Skills
She is a gifted musician and can play by ear, And is a writer. She can come up with her own songs and lyrics but can't actually write or read music. Can play classical guitar. She though really never believes she is as talented as she is. Cheerleader. She is good at cheerleading and was made to join the squad as part of being at the school. (They told her to pick activities that was one of them.)
Rich Kid/Scholoarships Student
Rich Kid
Physical Appearance
More dirty blonde than bleach but she's been known to dye her hair, at times. Brown eyes. She began developing at a young age and will wear clothes to show off her body when she can. She is about 5'5" and 125 lbs. Well, defined hourglass figure.
Personality and interests
Melissa is one of the girls that always seems to attract trouble or bring it on herself. She tends to quickly get a party girl reputation. That's what people see on the outside. Inside, she's troubled and has a need to belong.
History
Melissa was born to Frank and Wendy Litttleton in Fort Wayne, Indiana. Their 2nd child, her older sister Valerie being 2 when she was born. Frank was abusive to Wendy and the two girls. When Melissa was six her mother died after being struck by a car.
Frank took the two girls to live in Montana, He kept them on a farm, said he was homeschooling them, and rarely let the girls leave. The farm had basic chickens, goats, and a vegetable garden.
Valerie learned to take care of herself and her sister and their father as best she could. Melissa took most of the abuse.
When Melissa was 8, Valerie came up with a plan and the two girls managed to run away. They went in the woods as long as they could. However, when the rain came they eventually had to find someplace inside and found a diner. The manager called social services who came and got the girls.
The two girls were sent to a foster home The Morrisons in Seattle. The Morrisons already had a son, Adrian, around Valerie's age. He had the two girls bonded as siblings and he became a good brother to them. 'The Morrisons were able to adopt Melissa and Valerie.
Valerie went to therapy and eventually grew to love her new life. She does well in school, is never in trouble.
Melissa, on the other hand, had a much harder time adjusting. She started acting out a lot at age 11. Cutting school, hanging out with older high school kids, boys, and more boys. Drinking. Her parents sent her to therapy in which she refused to participate.
Her parents tried everything but last year, she ran away, to meet a man she met online. She was 14 and they had no idea where she had gone but searching through her computer history led her Dad and Brother to get her in New York City. They did find her before things got too bad.
They brought her home and decided she needed a change, someplace stricter than the school she was currently in. They found Sakura as a last attempt before putting her in a therapeutic school.
They paid the school a lot of money to take her. She has to attend therapy sessions twice a week as a condition of her being at the school.
Favourite Sayings
"Let's party"
"Who brought the beer?'
---
This character is owned by: Cindy
Character questions
Recent Activity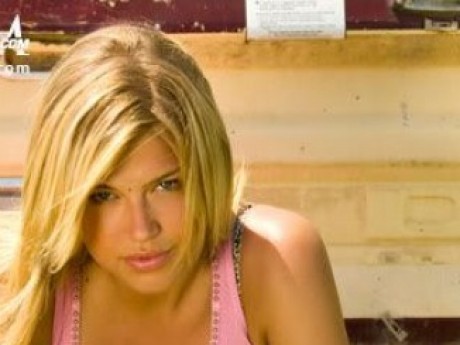 Updated character profile
Jan 31, 2022, 9:49am
Updated character profile
Apr 16, 2021, 12:04am
Updated character profile
Apr 11, 2021, 11:22am
Updated character profile
Jan 5, 2021, 8:58pm
Updated character profile
Jan 5, 2021, 8:55pm
Updated character profile
Jan 5, 2021, 8:55pm
Updated character profile
Jan 5, 2021, 8:54pm